Current Graduate Students (in alphabetic order)
Hallie Daly
Hallie's research interests include avian health and productivity, global change ecology, and conservation biology. Hallie's master's thesis will likely investigate cross-colony comparisons of foraging behavior, health, productivity, and reproductive longevity in local gull populations. With over a decade of experience working with both passerines and seabirds, Hallie hopes to use her extensive background to better understand how climate change and urbanization are affecting our bird communities in California. In addition, Hallie is also dedicated to increasing the diversity and inclusion of minority groups in the wildlife field with her new passerine banding station on Mt. Diablo! In her free time, Hallie enjoys eventing on her horse and rock-climbing/mountaineering in the Sierra Nevadas!
M.Sc. Student, Ecology, and Evolution, expected graduation 2025
B.S in Wildlife, Fish, and Conservation Biology, University of California, Davis 2017
Email: hallie.daly@sjsu.edu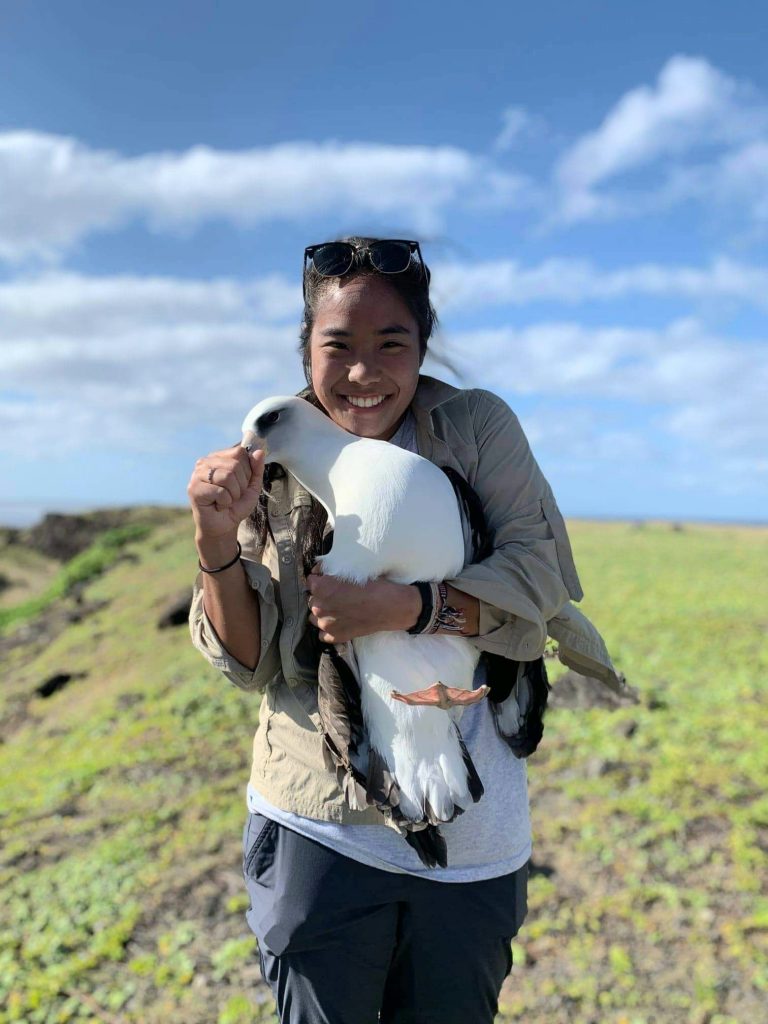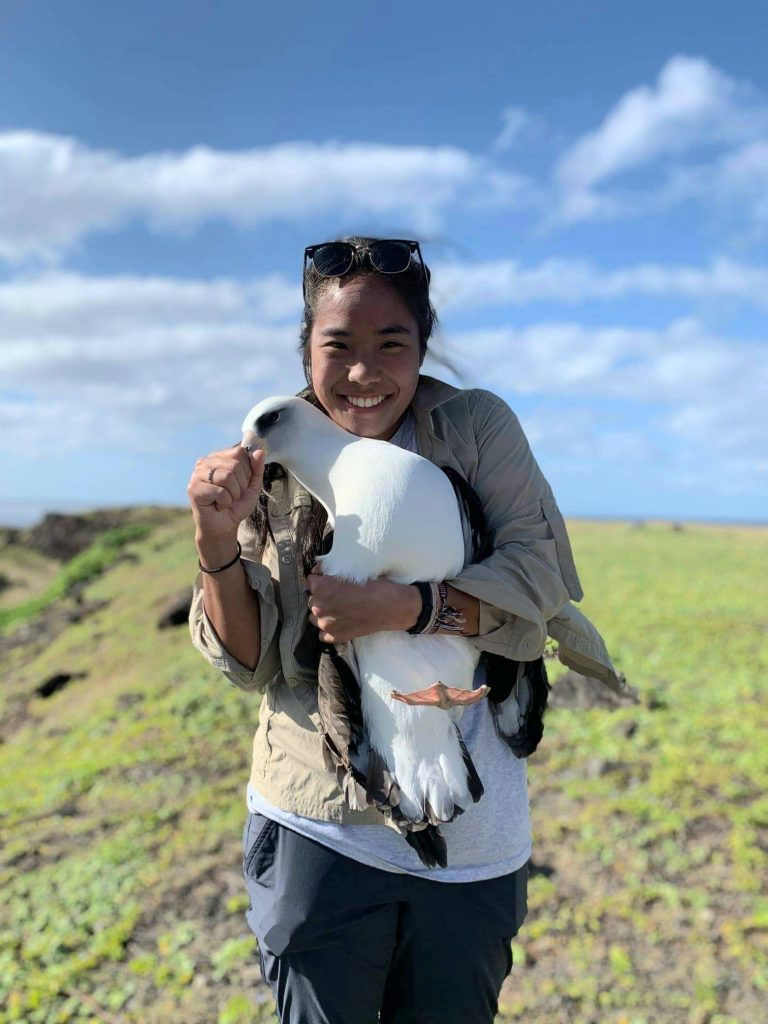 Carly Kano
While the details of Carly's master's thesis are still being established, she hopes to investigate the underlying mechanisms of how factors like diet and environment influence seabird reproductive success. Her research interests generally lie at the intersection between foraging ecology and reproductive biology but her dream would be to explore the effects of anthropogenic activity on seabird circadian biology and its implications for fitness. With the exception of her undergraduate thesis, which revolved around deer in the San Juan Islands, Carly's research background is largely focused in seabird ecology. These experiences allowed her to work with Nazca boobies on Isla Española in Galápagos and with albatross and petrels on Oʻahu in Hawaiʻi. Carly is also passionate about issues concerning indigenous peoples who are affected by colonization. She hopes that her research efforts can contribute towards the healing of historical trauma through the restoration and maintenance of native species in places such as the Kingdom of Hawaiʻi.
M.Sc. Student, Ecology and Evolution, expected graduation 2024
B.Sc. in Physiology, Seattle Pacific University, 2020
Email: Carly.Kano@sjsu.edu
Margaret Leal
Margaret currently works in Natural Resources for California State Parks and plans to pursue a thesis topic supporting habitat management decisions in Santa Cruz County. She worked on a trial crew in Colorado before completing several seasonal field technician positions monitoring Cape Sable seaside sparrows in Florida, tracking California condors in southern California, and trapping grasshopper and savannah sparrows near Santa Cruz. Margaret intends to leverage her background studying birds, knowledge of native vegetation, and experience working in fire management for California State Parks to produce a master's thesis that can inform management decisions. She is also interested in wildland-urban interfaces and anthropogenic impacts on wildlife, such as light pollution.
M.Sc. Student, Ecology and Evolution, expected graduation 2025
B.Sc. in Wildlife and Fisheries Sciences, Texas A&M University, College Station, 2020
Email: margaret.camaraleal@sjsu.edu
Stella Solasz
Stella's research interests include foraging ecology, energetics, and conservation biology. Her master's thesis is investigating the fine-scale foraging behavior of Pigeon Guillemots on Southeast Farallon Island, CA. Stella hopes to learn whether adult guillemots that consistently forage for juvenile rockfish have different time-activity budgets than guillemots that commonly select other prey items. She dreams of someday studying seabirds in Alaska to further explore the relationships between foraging ecology and marine protected zones. Stella has worked several seasons on the Farallones and Middleton Island, AK. She is passionate about connecting young women who struggle with mental health issues with nature and science. Her favorite bird is the Pelagic Cormorant.
M.Sc. Student, Ecology, and Evolution, expected graduation 2026
B.A in Environmental Science, Skidmore College, 2020
Email: stella.solasz@sjsu.edu